Dining

Sink your teeth into some down-home cooking with Tennessee classics like juicy barbecue , famous country hams , and flaky biscuits . Or treat yourself to our upscale or trendy urban eateries with international cuisine and creative twists on traditional southern cooking.
Get your culinary groove on with the best in comfort food, from local favorites to satisfying soul food . Whether you are looking for the best breakfast to start your day, great diner food, or a relaxing, casual family dinner , a taste of Tennessee can help you make your vacation unforgettable.
107 Franklin Street | Clarksville, TN | 37040
The decor exposes original Franklin Street brick walls, highlighted by other historic Clarksville themes.
Contact Edward's Steakhouse
Reservations accepted but not required.
(931) 906-8877
(931) 906-8611 fax
674 N Riverside Dr
Clarksville
(931) 552-7800
Hungry? Good Food and Good Times are just around the corner at one of O'Charley's 230+ casual dining family restaurants. Whether you live in, or are just passing through, one of the twenty states with O'Charley's fun restaurants, your fantastic dining adventure awaits.
It all starts with the rolls, those incredible, unsliceably soft, hot-out-of-the-oven rolls that O'Charley's guests simply can't resist. Then follow up with freshly prepared steaks that we grill to perfection, seafood, chicken, salads, desserts and more. And on Sundays, O'Charley's is the brunch restaurant that starts your day full of flavor and lets you linger as long as you please. In a hurry? Enjoy brunch, lunch or dinner to-go. Don't pass by without stopping in, even if it's just for a few minutes.
329 Warfield Blvd # J
Clarksville
(931) 552-6344
The Looking Glass has been graded five stars by Orbitz and Yahoo.com. In 2006, the "Leaf Chronicle" stated the "Looking Glass" is the best restaurant in town. "We always wanted to be one of the Clarksville's best restaurants and are gratified that our customers tell us that we are," said Mrs. E. the Owner. There is a full staff for three shifts, breakfast, lunch and dinner. Every morning, the staff arrives and starts all over again dedicated to preparing delicious food and making customers happy. Customers place orders for our cakes from coast-to-coast.
135 Franklin St
Clarksville
(931) 645-9725
Blondie's Sandwiches and Coffee is located in historic downtown Clarksville, TN. We are committed to excellence. We serve the highest quality food in a relaxing atmosphere. Our people are friendly and always eager to ensure that you have
a great visit.
We have free Wi Fi and a beautiful garden courtyard to relax in.
Pea Patch
535 Franklin Street/Clarksville, TN 931.552.0153
Chi-Town Hot Dogs
We carry authentic Chicago-style Vienna Beef Hot Dogs, Polish Sausage, Italian Beefs, Bratwursts and more. We've been established in Clarksville, Tennessee since 1993!

We are a carry out restaurant with picnic area seating. Call ahead orders are always welcome.

We're open Monday - Friday from 10:30 to 7:00.
Saturday from 11:00 to 4:00. Closed Sunday.


1503 Madison Street
Clarksville
(931) 572-1002
Our commitment is to serve the highest quality food available prepared with care by our staff and served to you in a comfortable down-home atmosphere. We offer a dining experience that is uniquely Clarksville. Being a neighborhood restaurant is not a marketing ploy — it is a reality. We care about you and your dining experience.
128 University Avenue
Clarksville
(931) 553-4080
Located in downtown Clarksville, just blocks from Austin Peay State University, Lovin' Spoonful is a blast from the past dining experience!
2030 Wilma Rudolph Blvd.,Clarksville TN 931.503.0515
Whitt's Barbecue, a Nashville tradition since 1978, is slow cooked the old-fashioned way; 24 hours over glowing hickory coals.

Whether it's barbecued pork, beef, turkey, or ribs you are hungry for, Whitt's has the best around.

Most locals already know how great we are. We've been voted "Best of Nashville" in the prestigious Nashville Scene every year since they started the contest in 1988.

Stop by one of several locations today and sink your teeth into the absolute best barbecue in town.
PIC A RIB
232 10th Street, Clarksville,TN/ 931.648.3568

820 College St.,Clarksville,TN 931.503.0357

Sometimes in life focus is everything: Do one thing really well and forget the rest. Nuttin' But Wings lives up to its promise and you should take their advice: stick to the great wings. The first bite will tell you the tale: sweet, tangy, a bit of heat, building in intensity to a pleasant after-burn! Nuttin' But Wings - TasteM and LoveM'

2365 Madison St., Clarksville, TN 931.551.9929

For nearly a decade, the Welch family has served the very best in fresh Mexican cuisine and beverages, including old favorites like enchiladas, tacos, tamales and nachos. In addition, you'll find your new soon-to-be favorites, like quesadillas, fajitas, carne asada, and fish tacos! We're always updating our menu, so visit us often!

1923 Madison St., Clarksville, TN 931.552.0467

Our menu and atmosphere features traditional mexican dining at it's best.We have all the traditional favorites!

Address:
110 Dunbar Cave Road
Clarksville, TN 37043

Phone:
(931) 647-7711
(931) 647-4464

Jade Dragon opened in May 1998 with a goal of offering authentic Chinese cusines to all of our guests. Since then, we have continued to delight guests and customers with great tasting food and amazing service. Jade Dragon has received multiple Best of Clarksville nominations and won the 2004 - 2010 March of Dimes' Best of Clarksville for Best Oriental Restaurant.

Located by Dunbar Cave, Jade Dragon is a one-of-a-kind restaurant with an wide-range of Chinese cuisines that is a favorite with locals and visitors. Our lunch and dinner specials offer excellent dishes for an affordable rate. We also provide great catering services for small or large events. Our experienced chef's provide a unique experience that we know will have you coming back for more.

2019 Fort Campbell Blvd # F
Clarksville, TN

Manager

Jay Liang

(931) 906-0388 or (931) 553-8369

1790 Tiny Town Rd # C
Clarksville
(931) 647-3858

No 1 Chinese offers great tasting Chinese food to the Clarksville, TN area. We are Clarksville's number 1 choice for fast, fresh Chinese take out serving over 120 different items. Special health food and diet menu for customers who don't want oil, salt, and corn starch in their food.

2088 Lowes Drive
Clarksville
(931) 645-8998

Chopsticks strives to provide you with dishes you love and enjoy!






Virtual Tours
Extended Stay $39.95
Stay for 7 days or more and get a low rate of $39.95 per night on Standard Rooms. Refunds are at $69.99 per night adjustment. $20 per adult if more than 2 in a room.



Stay 2 get 3rd Free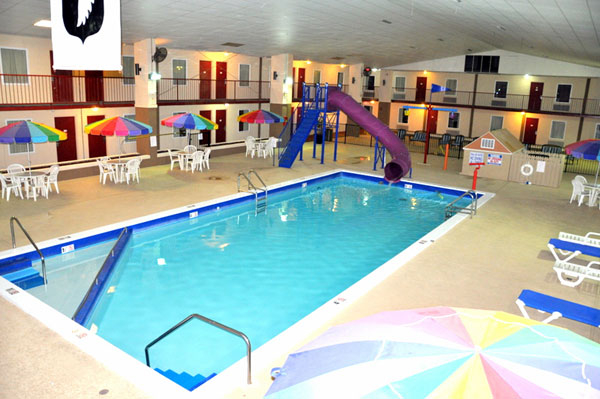 Pay for 2 nights and Stay for 3! Free night applies to least expensive night. Limited Time.



Midweek 8% off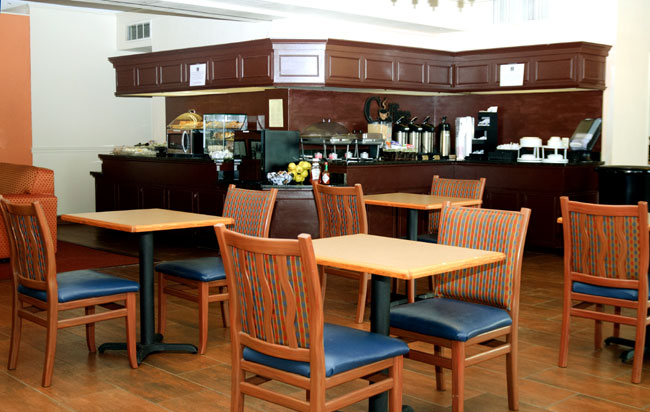 Stay midweek off each night with a 2 night minimum nights stay. Higher rates on weekends. Limited Time.