Nashville
A mural in our nation's Capitol depicts American adventurers, searching for a "home." An outstretched arm of a coonskin-capped leader beckons toward a promising horizon, a glorious vision. Her significant role in America's history as well as her own story encompasses this land we call Tennessee.

When European settlers arrived, Native Americans occupied Tennessee. Permanent settlement, begun in the 1770s, led the way to the famous Wilderness Road and larger-than-life heroes: Davy Crockett, Sam Houston and Daniel Boone.

Three presidents, Andrew Jackson , Andrew Johnson , James K. Polk , called our Volunteer State home, and pioneers in science, technology and the arts catapulted Tennessee from frontier to forefront.

The Union's 16th state has a diverse wealth of historic architecture, landmarks and parks, with forests, fields, mountains and rivers across its 42,146-square-mile stretch. The rest, as they say, is history.

Landmarks and Historic Places

History surrounds us in Tennessee. When your eyes catch sight of significant historical markers, you know you are gazing at the dreams of someone who has gone before. A legendary park funded, in part, by pennies from schoolchildren; the historic district that gave birth to the Blues; an area dedicated to a World War I one-man force--all are part of dreams come true in Tennessee.

A fine example of Greek Revival architecture, the Tennessee State Capitol includes four Ionic porticos and a well-proportioned interior. Friendsville's Samuel Frazier House is built of locally quarried dark marble. Bolivar has over one hundred buildings in Bolivar on the National Register of Historic Places, a treasure for history buffs. Be our guest at Tennessee's preserved and protected historic properties.

Historic Roads and Trails

Looking for a hearty helping of Tennessee heritage? There is no better way to experience Tennessee's traditional arts and crafts, musical roots and historical sights than by taking it to the trail.

Travel the historic Avery Trace Trail and step back to the 1800s as you walk the same road settlers once used when traveling from Knoxville to Nashville. Explore the Cherokee Heritage Trail and discover unique wares by Cherokee artists and crafts people, or visit the Sam Davis Trail and pay tribute to the "Boy Hero of the Confederacy." Tennessee trails offer something for every age and interest. Choose the trail for you.

Heritage Towns

Tennessee's heritage towns ring with robust tradition, character and charm--each town offering its own unique influence to Tennessee's vibrant history. Immerse yourself in the people and events that shaped the state with a visit to our many extraordinary destinations.

Head for Coker Creek; discover the natural and cultural heritage of this perfectly preserved mountain town. Meet up with friends in one of the historical taverns found in Dandridge, or go for a stroll along the bricked sidewalks of Greeneville's historic district. Jonesborough, Tennessee's oldest town, is beautifully restored and provides the perfect destination for an afternoon of shopping or an evening with the family.

Explore the historic districts, head for the town square or visit some of the local artisans. Boasting histories that have only grown richer with time, Tennessee's heritage towns are a "must do" on any travel list.

Military History

From frontier days to the twenty-first century, the courage, ingenuity and foresight of Tennesseans have played leading roles in the wars that shaped our nation.

L earn about Revolutionary War hero James White , founder of Knoxville. Visit the home and tavern of soldier and frontiersman David Crockett . At the Hermitage , learn about Andrew Jackson, soldier, hero of the War of 1812 and president of the United States. Stand on the hallowed ground of Shiloh and Stones River , where thousands fell in bloody battles.

Pay homage to World War I hero Sgt. York by visiting his home and the school he established. Find out how Cordell Hull influenced the events of World War II and learn the amazing role that the city of Oak Ridge played in ending the war

Remarkable Tennesseans

Cradle of creativity, starring in a role of staunch allegiance to our nation's history, Tennessee is known for its contribution to the arts, to science and technology, to social justice, to the Union itself.

W ords--Sequoyah's innovative writing system for the Cherokee, or books by remarkable authors, such as James Agee and Alex Haley--and music--Mary Costa's glorious opera notes, the vibrancy of Dolly Parton, Elvis' upbeat rockabilly, musician extraordinaire W. C. Handy, "Queen of Soul," Aretha Franklin --have interpreted the rich culture of our land.

Ambassadors, statesmen and three presidents; innovators such as Tennessee Whiskey's Jack Daniel and "Jungle Jack" Hanna; sports notables, such as Peyton Manning and brilliant Oak Ridge scientists have all called Tennessee home. You'll be surprised by amazing Tennesseans.

Monuments and Museums

Weave your way through Tennessee's colorful tapestry of American history with a visit to any one of its fascinating monuments and museums.

Stroll through the massive collections at the Tennessee State Museum and take a journey into Tennessee's legendary past. Or, wind your way through a museum dedicated to your personal interest--the Casey Jones Railroad Museum, Chucalissa Archaeological Museum and the Stax Museum to name just a few.
Virtual Tours
Extended Stay $39.95
Stay for 7 days or more and get a low rate of $39.95 per night on Standard Rooms. Refunds are at $69.99 per night adjustment. $20 per adult if more than 2 in a room.



Stay 2 get 3rd Free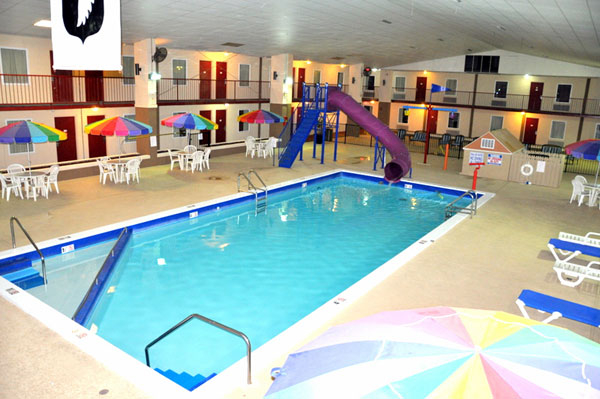 Pay for 2 nights and Stay for 3! Free night applies to least expensive night. Limited Time.



Midweek 8% off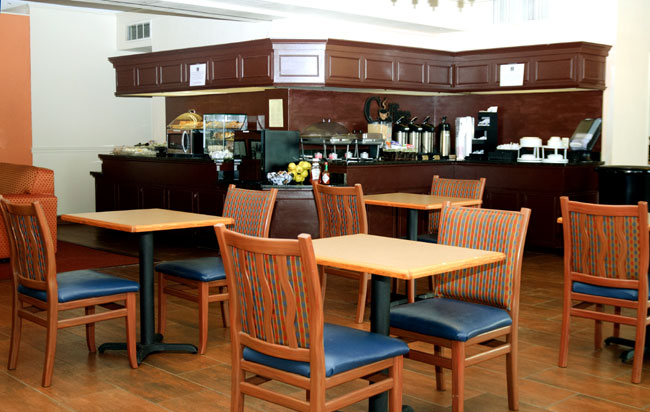 Stay midweek off each night with a 2 night minimum nights stay. Higher rates on weekends. Limited Time.